Victory! ELLE Magazine Announces Fur Free Future
With a readership of 33 million and 100 million monthly online visitors, ELLE's International Director, Valeria Bessolo Llopiz, told a conference organised by The Business of Fashion publication that fur was no longer acceptable.
"The presence of animal fur in our pages and on our digital media is no longer in line with our values, nor our readers. It is time for ELLE to make a statement that reflects our attention to the critical issues of protecting and caring for the environment and animals, rejecting animal cruelty. It is also an opportunity for ELLE to increase awareness for animal welfare, bolster the demand for sustainable and innovative alternatives, and foster a more humane fashion industry."
Paradigm shift towards a fur free future
This news follows hot on the heels of the announcement in September by global fashion house KerIng to go fur free. Kering owns 12 major fashion brands including Gucci, Saint Laurent and Alexander McQueen. Other major houses such as Versace, Prada, Burberry, Westwood and Michael Kors have also staked their fur free claim recently. ELLE's announcement has been welcomed by fur free campaigners worldwide and it is hoped that this significant move will encourage other publications and fashion houses to follow their inspirational lead.
ELLE China and other Asian editions going fur free
The magazine has signed an undertaking to drop fur that is already in force in 13 of its editions and 21 more will impose the measure from January 1, 2022 and the remainder will start on Jan 1, 2023. ELLE editions include publications in China, Hong Kong, Taiwan, Japan, South Korea, Singapore, India, Indonesia, Vietnam and Thailand. ACTAsia is thrilled to see ELLE's global fur free charter has been signed by their Asian editions, which is a significant move for Asia, where fashion companies and consumers are less aware of the issues surrounding animal welfare and the use of fur.
ACTAsia has long promoted a move to go fur free in China given its place as the world's biggest national producer and consumer of fur. As fur farms have been closing in Europe, China's industry has alarmingly strengthened, as international partnerships take advantage of unregulated production and high profits. In addition, the relevant regulations related to fur farming in China are much less stringent than in Europe and North America – which have provided another advantage for foreign investment and migration of business to China. As a result, the move for ELLE China to go fur free in 2023 is even more symbolic for the global fur free movement.
Fur free is not just about animal welfare
Globally, the fur free movement may have started with ethical reasons due to animal suffering. However, we are now facing the unstoppable climate crisis and the COVID pandemic crisis.
The feed and keeping of fur farmed animals are the two main contributing factors impacting climate change. Producing feed for the millions of animals kept for fur comes with a severe ecological footprint and fur farming directly contributes towards climate change. Energy is also consumed at every stage of fur production. This is in addition to the energy costs of transporting the animal pelts and finished fur garments around the globe, throughout all the stages of the fur industry.
This bold move is a game changer in China and the rest of Asia
ACTAsia has long been discussing the fur issue with ELLE China, so this breakthrough is a phenomenal step for animal welfare, human welfare and the environment. ACTAsia has been meeting with ELLE China since 2017 and ACTAsia's CEO and Founder Pei, spoke at ELLE Active, an event hosted in Chengdu for ELLE readers in China.
As Pei comments: ACTAsia congratulates ELLE magazine for their progressive move and becoming a model for the global fashion trend publications. We are particularly excited that ELLE mainland China and other Asian ELLE editions are included in the company's fur free charter. ELLE magazines are acting as a socially responsible company by taking a leading role in promoting sustainable development goals and climate change. This is great news for the industry and another boost to fur free and sustainable fashion brands who are striving to protect animals, people and the environment. Momentum is building and we are hopeful for a fur free future in China and Asia".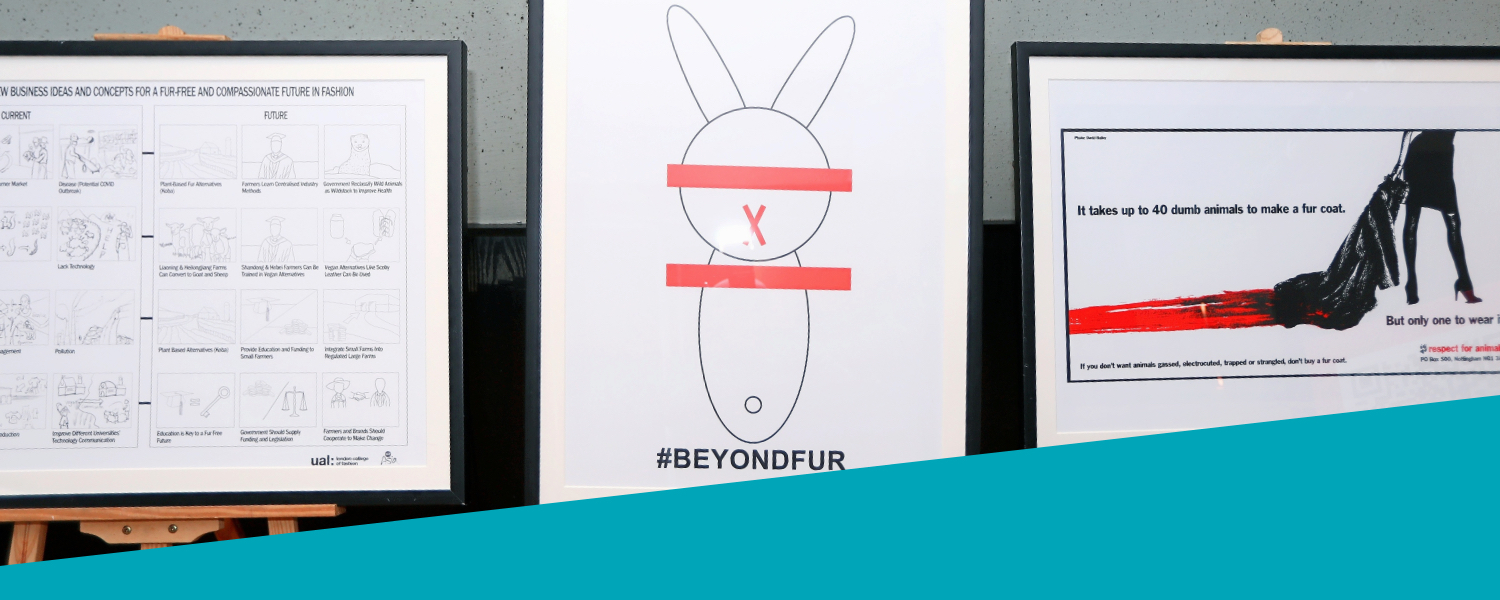 ACTAsia educates Consumers about the need to go Fur Free
ACTAsia's fur free sustainable fashion project has been recognised as the part of the UN's Conscious Fashion and Lifestyle Network. ACTAsia actively informs consumers about the truth behind fur, the brutal cruelty and catastrophic environmental damage that result from production. ACTAsia has been campaigning on the fur issue since 2012, and hosts an annual International Fur Free Fashion Festival in mainland China – this year being the 7th year of the Festival. But now the reality of the risk zoonotic disease is embedded in the fur trade, the major fashion houses and fashion publications are now really listening.
ACTAsia hopes that ELLE's announcement will inspire other fashion brands and publications to go fur-free. Pei commented: "We are thrilled that by omitting fur from their articles and advertising the global lifestyle leader will positively influence consumers to make compassionate choices, moving the magazine ahead in terms of trends and consumer values in China."
The hope that other brands and media names will follow suit was echoed by Constance Benqué, CEO for Lagardère News and CEO of ELLE International who stated: "We hope that, with this commitment, ELLE will open the path for other media to disallow fur promotion, all around the globe, and promote a fur-free future."