Plant Forward
Join us in 2024
Our sustainable future is with plants
Plant Forward. The only regional campaign of its kind.
Our mission: To ignite a plant-based revolution for sustainable lifestyle changes among Asia's 4 billion consumers. Join us in sowing seeds of change through compassionate choices. Together, we'll end animal suffering, combat climate change, and secure our future.
Scroll down to relive the excitement of 2023!
Our impact in 2023
11
CCN member organisations
50
partner companies and organisations
1,600
individuals took action
12 million
views on social media
5
languages: English, Chinese, Japanese, Korean, Indonesian
15,000
people watched 7 live-streamed events
The 10-Day Challenge: swap one meal per day for plant-based
Save animals, slash your carbon footprint, and improve your health!
900 people signed up
across 5 countries
150 recipes for download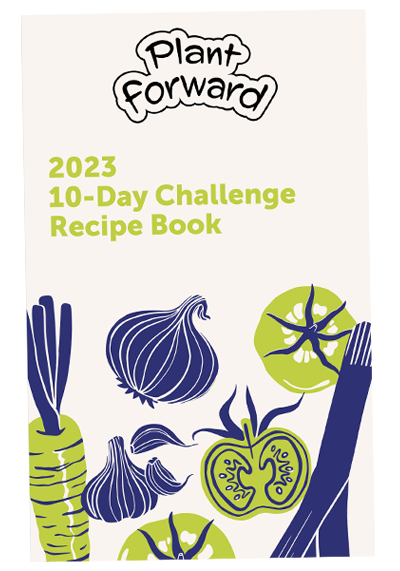 Recipe Book
Get your exclusive #PlantForward23 recipe book featuring 30 fantastic plant-based recipes from across Asia. Download yours today!
"*" indicates required fields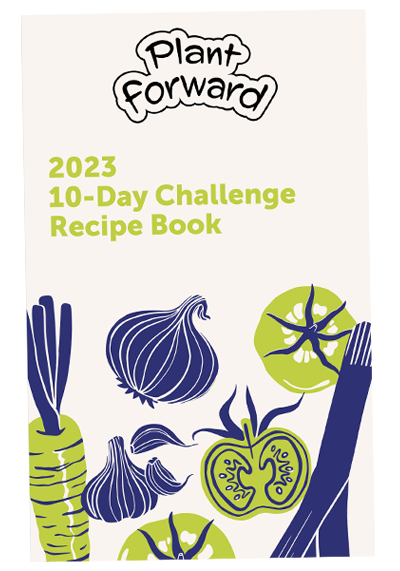 Recipe Book
Get your exclusive #PlantForward23 recipe book featuring 30 fantastic plant-based recipes from across Asia.
Online events
China
Chloe Lin, Director of Sustainability for Oatly, China, and Dr Bin Chen, founder of PBIF Global Plant-Based Carbon Neutral Industry, discuss their inspirations behind local sustainability strategies in Asia.
China
Yanli Kang, BU Director of Hona Organics, and Chef A-Jun reveal secrets behind flavour and nutrition in plant-based seasoning in Asian cuisine.
The Philippines
Dr Johann Kim Manez from The Philippines offers hope for reversal of chronic conditions such as heart disease with a plant-based diet and lifestyle changes.
South Korea
The Korean Food Promotion Institution invites us to celebrate Korean thanksgiving 'Chooseok' and make 'songpyeon', traditional rice cakes.
India
Dr Lakshmi Sundar from India answers your questions about healthy lifestyles and how to effectively treat diabetes with a plant-based diet.
Japan
Chef Nana from Japan brings us more mouth-watering miso recipes in this "Magic of Soy" masterclass.
Indonesia
EcoRanger Dimas Teguh Prasetyo from Indonesia shares easy tips for reducing food waste in support of the International Day of Food Loss & Waste.
Country events
China
Shenzhen Plant Forward Culinary Experience & Compassionate Choices Exhibition, organised by ACTAsia and Good Food Fund.
India
Plant Forward potlucks in Bangalore, Delhi, Ahmedabad, Mumbai, organised by SHARAN.
South Korea
Plant Forward promotional sales event of certified vegan food and household products, organised by KVCS.
Indonesia
Zero Food Waste, in support of the International Day of Food Loss and Waste, organised by Greeneration Foundation.
What people are saying
박영미
South Korea
"It was a pleasure to try plant-based food for 10 days. We will continue to increase vegetables in our diet and think about various plant-based ingredients and cooking methods. Thank you for creating a meaningful challenge!"
红仔abc123
China
"Because I run every day, I'm used to eating meat or egg with every meal. Since I joined the 10-Day Challenge, I've realised that plant-based food is not only tasty, but also good for me and good for the environment. It was fun to join the Challenge with a group of friends. We encouraged each other!"
Yoshiko Nishiguchi Japan
"I usually have plant-based meals but having opportunities like this 10-day challenge makes me realise again how enjoyable and fulfilling it is to come up with delicious and easy recipes using only plant-based ingredients! Reducing meat consumption is not only about alleviating the suffering of animals but is also essential for preventing environmental degradation and, ultimately, for the graceful living of humans. I hope Plant Forward will continue to spread plant-based meals even more in the future."
Maya Amador
The Philippines
"Me and my husband tried plant-based food before but this is our first time to do it for 10 consecutive days! It was hard because we run out of ideas but we have a vegan shop next door so we buy from them sometimes. We will try to continue the plant-based journey at least once a day! The challenge is fun and there are also many other posts that can be made/cooked at home!"
Our partners


Plant Forward is organised by ACTAsia's Compassionate Choices Network (CCN) in support of the UN Global Week of Action for Sustainable Development Goals. The CCN has 11 members across 9 Asian countries and work to drive sustainability, animal welfare and social equality in the region. We promote action through education.